SONNET SERIES ACOUSTIC AMPLIFIERS
Not changed, not coloured, just your acoustic guitar – louder.
The new Sonnet line amplifies the natural response of your acoustic instrument capturing every nuance of its tone and your performance.
Each model has two independent channels, microphone and instrument, with their own EQ and reverb level settings and a host of player-friendly features such as XLR and USB outputs. The addition of Bluetooth audio playback makes them the ideal solution for solo performers or duos.
These amps are powerful, light and compact, and the built-in tilt-back stand projects the sound for any performance.
SONNET KEY FEATURES
Faithfully amplifies the natural response of your acoustic instrument.
Acoustic minded High Pass Filter and Brilliance controls to adjust the crucial body resonance and piezo high-end of acoustic instruments.
Modern performance versatility with instrument and microphone channels, MP3/line input and Bluetooth audio.
Powerful, light and compact, with an adjustable tilt-back stand to project the sound for any performance.
Perfect for solo performers or duos.
THE MOST NATURAL POSSIBLE RESPONSE – YOUR INSTRUMENT ONLY LOUDER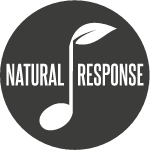 NATURAL SOUND
Hear the natural tone of your acoustic instrument through the unique Natural 60 and Natural 120 speaker. The essence of a natural acoustic tone is delivered by the custom voiced Natural speaker. Hear the clarity and authenticity of your acoustic tone the way nature intended.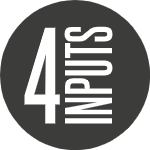 4 SIMULTANEOUS INPUTS
Instrument and vocal microphone inputs, MP3/Line In, and Bluetooth connectivity for wireless audio playback. All 4 inputs can be used at once for ultimate versatility.
VOCAL PERFORMANCE
Connect a microphone to your Sonnet and use its sonic capabilities to monitor and enhance your vocal performance.
BLUETOOTH
Sonnet has an easy to pair Bluetooth device for playing along to music or backing tracks.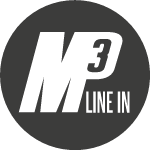 MP3 - LINE IN
Sonnet has an MP3/Line in for jamming along, listening to music or adding a line level instrument to the mix.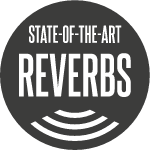 2 REVERBS
Stunning state-of-the-art studio quality reverbs; HALL and PLATE.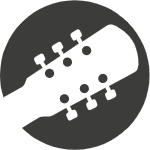 HIGH PASS FILTER AND BRILLIANCE CONTROL
High Pass Filter and Brilliance controls to fine-tune crucial acoustic instrument frequencies.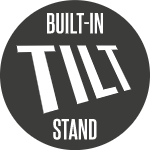 BUILT IN TILT STAND / PA POLE
Built in tile stand for audio projection or attach your Sonnet 60 or Sonnet 120 to a standard 35mm P.A. stand using the SA-2 stand adaptor. (Sold separately)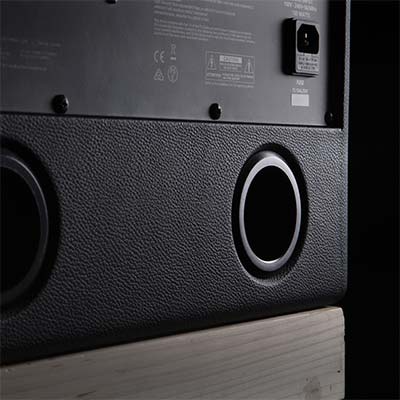 PORTED CABINETS
Ported cabinets for extended bass and fine-tuning low-end frequencies.
PRO QUALITY OUTPUTS, USB RECORDING AND XLR D.I. OUTPUT
Capture your tones easily with simple low-latency USB audio out, plus mix D.I. XLR for perfect recording and mixer connections.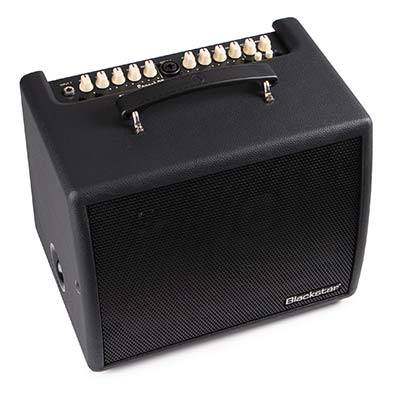 COMPACT, LIGHT-WEIGHT AND POWERFUL
Sonnet are easy to transport to any gig and powerful enough for any performance.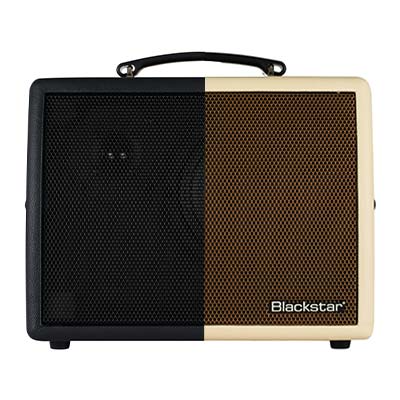 CHOICE OF COSMETIC
The Sonnet 60 and Sonnet 120 are available in classic, sleek black covering with black grill and control panel or stunning cream covering with copper grill and matching control panel.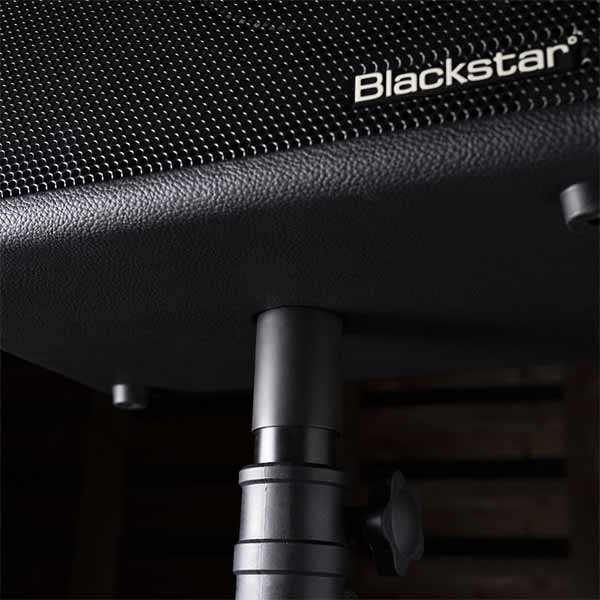 SA-2 STAND ADAPTOR
Attach your Sonnet 60 or Sonnet 120 to a standard 35mm P.A. stand using the SA-2 stand adaptor. (Sold separately)
FS-17 2-WAY FOOTSWITCH
The FS-17 Footswitch facilitates the option to mute and switch reverb on/off.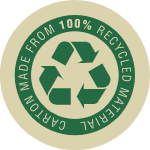 RECYCLED PACKAGING
All Sonnet amplifiers are packaged in recycled materials.
SONNET RECROUTE OVERVIEW
The Blackstar Sonnet Series amplifiers feature a built-in USB Audio function for audio playback, recording, and live streaming. This offers both quality recording capabilities direct to your DAW on PC, Mac, iOS or Android devices, as well as the ability to live stream the incredible sound of your amplifier direct to popular streaming apps such as YouTube, Instagram, Facebook Live, and many more.
The Sonnet RecRoute application allows the user to select the routing of the USB Audio signal, choosing between two options;
Stereo Mix - A mix of Channel 1 and Channel 2 with Stereo Reverb
Split - Independent Channel 1 (Left) and Channel 2 (Right) with no Reverb
Using this application, the sensitivity level of each option can be adjusted by up to 10dB to suit your connected recording device/application.
The default setting is Stereo Mix. This is a mix of Channel 1 and Channel 2 with the currently selected Reverb setting on your amplifier and is ideal for capturing a live recording, jam session, instruments with Reverb or live streaming directly to an app/website.
You may want to record separate tracks – for instance, when using the Sonnet as an interface – which you intend on mixing later. For this, select Split from the Sonnet RecRoute application. This will allow you to record both Channel 1 and Channel 2 preamplifier output independently to your chosen DAW on your PC, Mac, or mobile device. This will not include Reverb.
Step By Step

Download the Sonnet RecRoute application to your PC/Mac. No installation is required, simply unzip and save the Sonnet RecRoute application file to your preferred folder or location
Connect your Sonnet to your PC/Mac using the USB Audio socket on the rear of the amplifier
Switch on your Sonnet amplifier using the Power switch on the rear of the amplifier
Open the Sonnet RecRoute application. The application will automatically detect the Sonnet amplifier when connected, however you may be required to select it from the drop-down menu if not immediately shown
Select your routing option and adjust the sensitivity accordingly. The routing options and sensitivity settings are stored on the amplifier once disconnected from the application
You can now record to your PC/Mac, or disconnect the USB and connect the correct USB cable to record to your iOS or Android device
The Sonnet RecRoute application will remember your settings the next time you use the application

System Requirements

Apple® Mac OS X® 10.9 Mavericks or later
Microsoft® Windows 7® or later




Connectivity

For PC, Mac, iPhone and iPad, please use a USB Type-A (PC/Mac) to USB Type-B (Sonnet) cable.

For iPhone or iPod, you also need an Apple® Lightning to USB Camera Adapter (MD821ZM/A)
Lightning to USB camera adapter

For Android device, use a connector USB Micro-B (Device) or USB Type-C (Device) to USB Type-B (Sonnet)




Please choose the correct download version to make sure it is compatible with your operating system.

Follow the Step By Step instructions to install the software.





SONNET 60
The Sonnet 60 is the ideal grab-and-go acoustic combo. This light weight, compact and feature laden 60 Watt, 1x6.5 + tweeter combo is perfect for all your acoustic gigging needs. With microphone and instrument channels with independent EQ and REVERB levels, stunning studio quality reverbs: HALL and PLATE, High Pass Filter, Brilliance control, USB audio out, XLR D.I. mix output, MP3/Line in, Bluetooth audio, footswitch socket for audio mute and REVERB on/off and Tilt-back stand for ultimate sound projection.
Specification
60W, 1x6.5 + tweeter
Bluetooth audio
Microphone and instrument channels with independent EQ and REVERB levels
Stunning studio quality reverbs: HALL and PLATE
High Pass Filter
Brilliance
USB audio out
XLR D.I. mix output
MP3/Line in
Footswitch socket for audio mute and REVERB on/off
Tilt-back stand